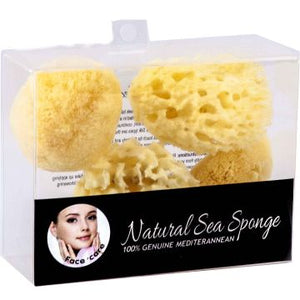 Natural Greek Sea Sponge 100% Genuine Mediterannean
Natural Face sponges from the seas around the Greek Islands and East Mediterranean is a true treasure coveted from ancient times. Harvested in a sustainable way from depths of up to 70 metres!! Respecting the environment to bring you the finest in quality sponges.
Soft and gentle therefore ideal for family and friends and even babies!
Includes:
4 Face Sponges Per Pack
Uses:
Depending on the sizes, Greek Sea Sponge are incredibly versatille:
Applying and removing makeup
Face care cleansing
Baby and child bathing
Adult bathing / showering