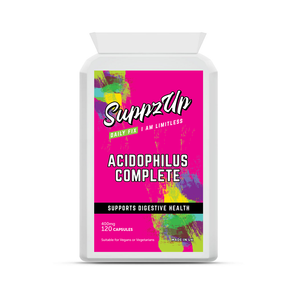 Acidophilus 400mg 10 Billion CFU 120 Capsules

Key Benefits:

High strength 10 billion cfu acidophilus blend.
Supports digestive health.
Promotes friendly bacteria.
Supports a healthy immune system.
Does not require refrigeration due to innovative encapsulation.

Suitable for vegetarians.
Note:
Drink water regularly throughout the day for optimal health and hydration
All timings are based on 1 tablet per day - any extra is the choice of the user.